Regular price
Rs. 1,499.00
Sale price
Rs. 649.00
Unit price
per
Sale
Sold out
YOUR DISCOUNT WILL BE AUTOMATICALLY APPLIED IN YOUR CHECKOUT
Introducing the ultimate companion for every adventurer and safety-conscious individual – the Multifunctional Survival Torch. This cutting-edge device seamlessly integrates an array of life-saving features, designed to be your reliable ally in challenging situations. Whether you're exploring the great outdoors, facing emergency scenarios, or simply seeking peace of mind, this survival torch is here to deliver.

Illuminate your path with the powerful high beam light that pierces through darkness like a beacon of reassurance. Its adjustable focus lets you customize the beam according to your needs, ensuring optimal visibility even in the most obscure environments. From navigating through dense forests to signaling for help, the high beam light stands ready to guide you.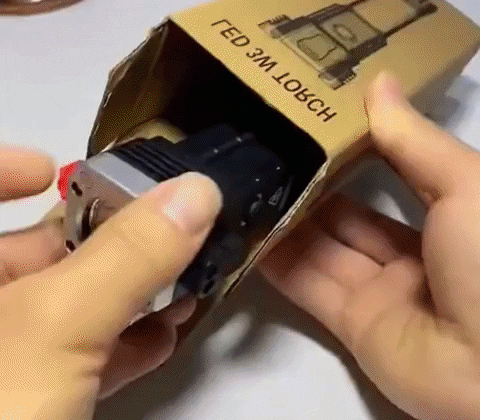 🔦Powerful illumination for various tasks. 💡
🔍Adjustable beam for precision lighting. 🔍
🔄Convenient USB charging for eco-friendly use. 🌱
💪Long-lasting design for outdoor adventures. 🌄
📏Portable and easy to carry anywhere. 🏞️
Say goodbye to the fear of darkness. No worry about finding a power supply anymore. No skill is required. Super easy to use. Anyone can use it!

But the Multifunctional Survival Torch doesn't stop at illumination. It's also equipped with a formidable Power Bank, capable of charging your essential electronic devices when you're off the grid. Stay connected, stay informed, and stay in control, no matter where your journey takes you. The torch's high-capacity battery ensures multiple charges, extending your adventures without sacrificing communication.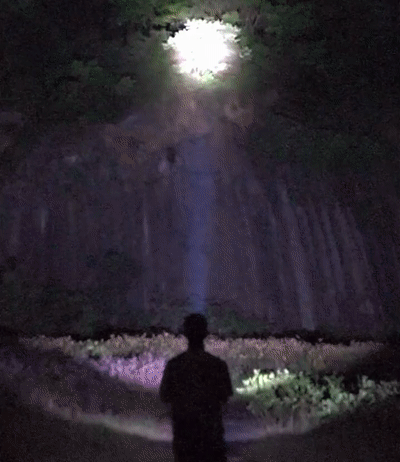 In dire circumstances, every second counts. That's why this survival torch comes with a built-in Hammer and Strong Magnets. These invaluable tools can shatter glass windows with ease, providing a swift exit from potentially hazardous situations. The strong magnets offer a hands-free solution, securing the torch to metallic surfaces for convenient lighting or signaling, leaving your hands free to focus on other tasks.
The Window Glass and Seat Belt Cutter feature underscores the torch's commitment to your safety. In vehicular emergencies, swift and precise action can make all the difference. The integrated cutter swiftly slices through seat belts, granting you the freedom to escape entrapment. Moreover, the window glass breaker ensures a quick exit from the vehicle, promoting your safety and the safety of others.
Crafted with durability and versatility in mind, the Multifunctional Survival Torch is the embodiment of preparedness. Its robust construction can withstand the rigors of the outdoors, while its ergonomic design ensures a comfortable grip in any situation. Compact and lightweight, it effortlessly fits into your backpack, glove compartment, or emergency kit.
Elevate your survival gear and empower yourself with the Multifunctional Survival Torch – the ultimate combination of high beam light, Power Bank, Hammer and Strong Magnets, Window Glass and Seat Belt Cutter. Embrace the outdoors with confidence, safeguard your loved ones, and forge a path to safety with a device that leaves no feature unexplored. Your next adventure begins with the Multifunctional Survival Torch by your side.
Share
View full details